Nurture
Growing together as the church in fellowship and unity.
Serve
Ministering to the local community and reaching the ends of the earth.
Thrive
Living in the fullness of Christ and the Spirit.
UPCOMING EVENTS & Announcements
OPERATION CHRISTMAS CHILD: Thank you to all who participated in our Shoebox Packing Party as well as donated items throughout the year and helped us exceed our goal with a total of 531 boxes!
COMMUNITY THANKSGIVING DINNER: FBC Riesel will be joining the Community Ministerial Alliance of Riesel to host this year's dinner at the Lion's Club, Sunday, November 24th. There will be a worship service at 5:00 p.m. with dinner following. Everyone in the community is invited!
CHILDREN'S CHRISTMAS PROGRAM: We are delighted to announce that the Children's Ministry is planning a Christmas program. Children that are participating are invited to attend practices each Sunday from 5:30 to 7:00 p.m.
"A Very Merry Christmas EXTRAVAGANZA; The Greatest Story on Earth!" will be presented at 6:00 p.m. December 15, 2019. All are invited to attend!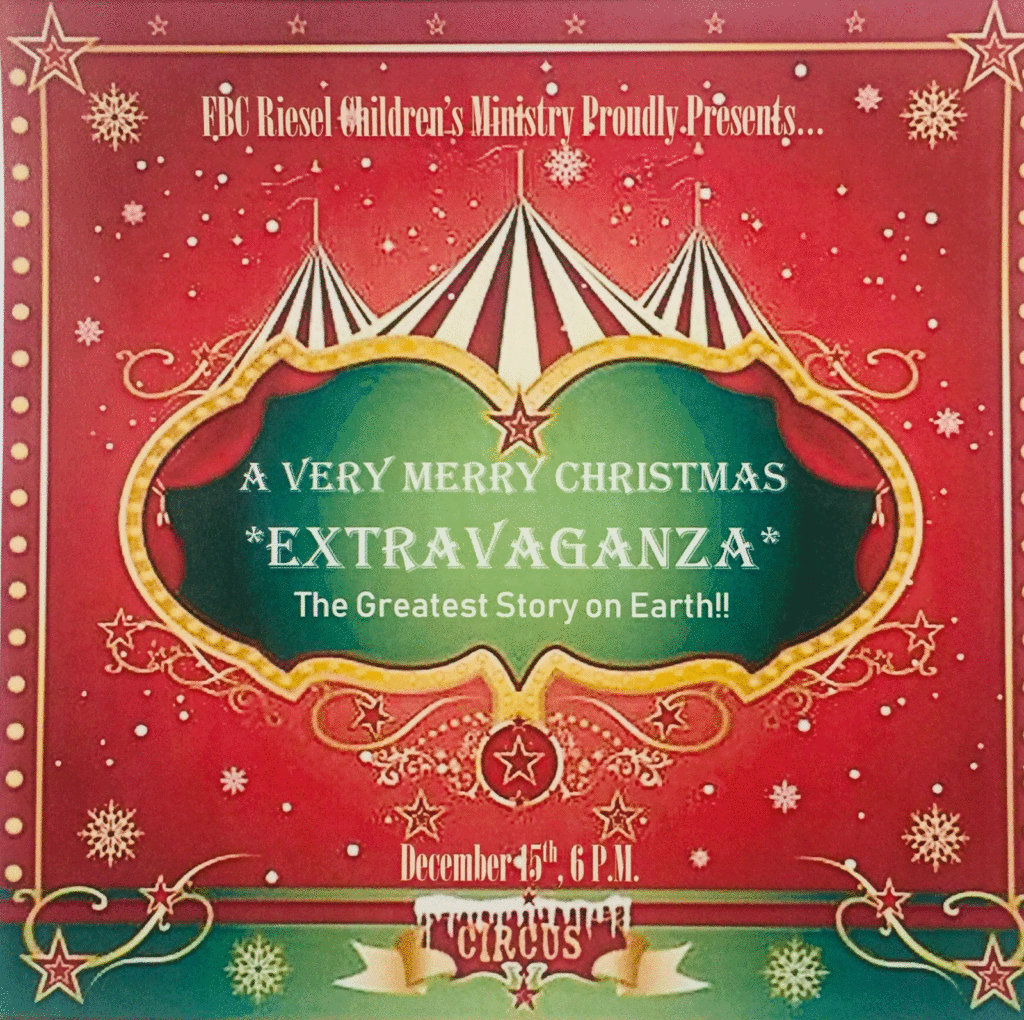 FBC Riesel is committed to pray for the needs and concerns of its members and the community. These prayer requests will not be distributed publicly without written consent.